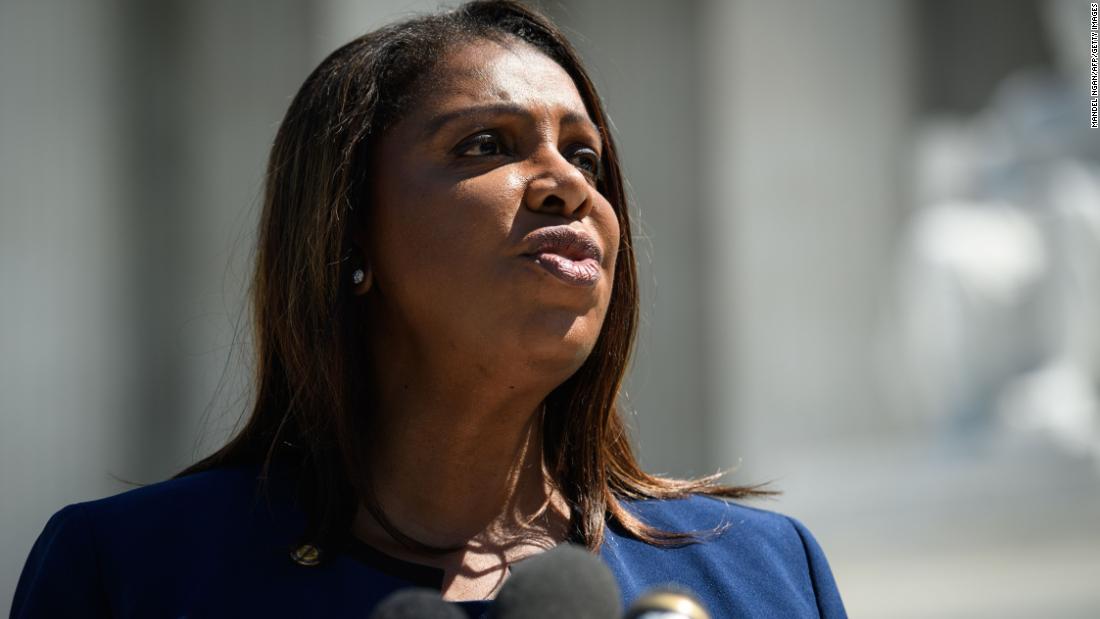 Washington (CNN)New York Attorney General Letitia James filed a lawsuit Tuesday against the Trump administration, arguing that a new regulation would let health care providers discriminate and refuse care to patients based on religious or moral beliefs.
"The federal government is giving health care providers free license to openly discriminate and refuse care to patients — a gross misinterpretation of religious freedom that will have devastating consequences on communities throughout the country," James said in the release.
"When the health of our residents is at stake, and the safety of vulnerable populations hang in the balance, we cannot rest until this 'health care refusal' rule is stopped," James added.
The lawsuit alleges the federal government could terminate hundreds of billions of dollars in federal health care funding if states or cities fail to comply with this rule. Public health programs that could be impacted, according to the release, include Medicaid, the Children's Health Insurance Program, HIV/AIDS and STD prevention and education, and mental health and substance abuse treatment.
Roger Severino, the director of the Office for Civil Rights at HHS, told CNN in a statement Wednesday, "The rule gives life and enforcement tools to conscience protection laws that have been on the books for decades."
"HHS finalized the conscience rule after more than a year of careful consideration and after analyzing over 242,000 public comments," he wrote. "We will defend the rule vigorously."
The lawsuit is yet another example of Democratic-led states stepping in to protect health care provisions that the Trump administration aims to gut. Democratic attorneys general have banded together in an attempt to defend the Affordable Care Act in federal court against a lawsuit in which GOP-led states are seeking to have the law invalidated. The Trump administration has refused to defend the law and has argued in favor of tossing it as well.
In the new case, New York state was joined by New York City, Colorado, Connecticut, Delaware,the District of Columbia, Hawaii, Illinois, Maryland, Massachusetts, Michigan, Minnesota, Nevada, New Jersey, New Mexico, Oregon, Pennsylvania, Rhode Island, Vermont, Virginia, Wisconsin, Chicago and Cook County, Illinois.
The rule, which would go into effect in July, "drastically expands the number of providers eligible to make such refusals, ranging from ambulance drivers to emergency room doctors to receptionists to customer service representatives at insurance companies," according to the release.
"Under the Rule, a hospital could not inquire, prior to hiring a nurse, if (s)he objected to administering a measles vaccination—even if this was a core duty of the job in the middle of an outbreak of the disease. Or an emergency room doctor could refuse to assist a woman who arrived with a ruptured ectopic pregnancy, even if the woman's life was in jeopardy," the release reads.
"A war is being waged on access to healthcare across our country from Alabama to Texas to Washington D.C., where once again the President and Vice President are issuing illegal rules that use healthcare as a political weapon while risking American lives," Becerra said in the statement.
Original Article : HERE ; The Ultimate Survival Food: The Lost Ways